Black Nazarene of Manila and its procession is one of the most spectacular events in the country. It is in fact the largest procession in the Philippines, held every 9th of January. Its home church is the Church of Quiapo.
The figure Black Nazarene refers to a black wooden sculpture of Christ decorated in beautiful fabric. It is pulled through the streets on a cart. (Black Nazarene is Quiapo's patron saint)
This sculpture was brought by the Spaniards in the 16th century.
Hundreds of thousands of people would join the procession each year. It is believed to be a "miraculous" and life altering experience.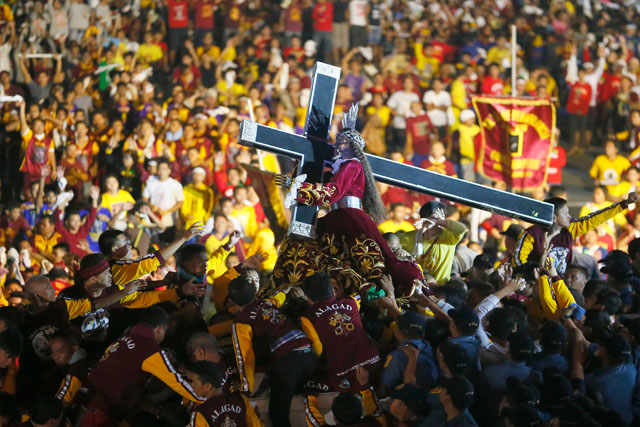 Black Nazarene procession. Credits to Philstar
Many of the participants would try to the touch the Black Christ, in the hopes that doing so will bless them. Some even claimed that it cured them from ilnesses.